Providing Superior Access To Care Through Technology
NEMT (Non-Emergency Medical Transportation) helps people by ensuring they have reliable access to medical appointments, pharmacies, urgent care centers, or hospitals.
Patients may require NEMT for a variety of reasons including:
Are unable use traditional transportation due to special needs
Do not have access to a working vehicle
Lack public transportation or are geographically isolated
Cannot operate a vehicle themselves
Lack a valid driver's license
NEMT helps ensure that passengers have access to routine
and preventative care.  It increases overall health outcomes, avoids costly ambulance transportation, and prevents unnecessary emergency room visits.
3.6 million Americans miss their medical appointments due to transportation issues every year.
The risk of hospitalization due to missed medical appointments is over 400%.
The average cost of an emergency room visit is $2,100.
The typical cost range for an ambulance trip is $400 – $3000.
Eliminating Barriers.
Creating Better Solutions.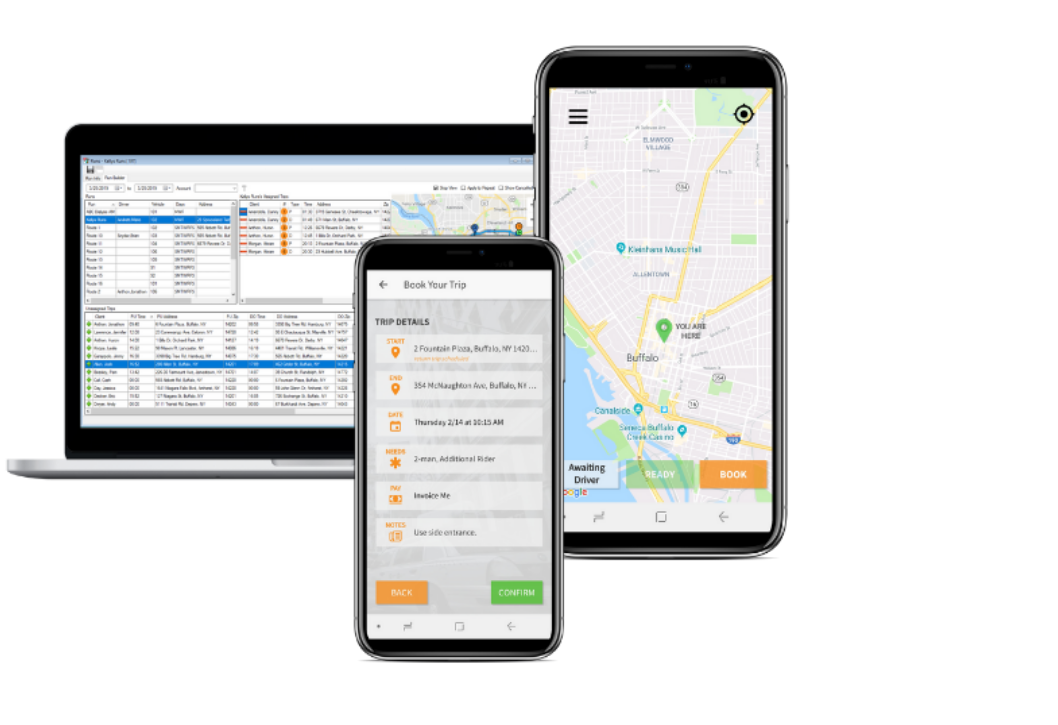 Revolutionizing Patients Access to NEMT
RoutingBox was created specifically for NEMT by industry experts. We help your business run more efficiently with the best software solutions.  Capabilities encompass: Routing and Dispatching algorithms, direct broker and payer integrations for seamless importing and billing, and a flexible user interface that is adaptable to any NEMT business on the market.
The Booking Portal helps facilities and transporters reduce the stress caused by repetitive phone calls to book trips and check ETAs.  It increases your trip bookings because of an easy to use, direct, web-browser system.
The ClientLink Passenger App brings the on-demand trip experience right to passengers. The ease of booking and managing their trips is second to none!

With RoutingBox You Will No Longer Deal With...